 
Masterpieces of type design for advertising
Limited edition of 150. The only collectable series typeset by hand in original 20th-century foundry types, which represent the pinnacle of modern aesthetic.
Complimentary gift wrapping and personalized message for the receiver available at checkout*
(*) no additional charge will be applied
Shipping costs calculated at checkout
The "Archive of Styles" box is available in two sizes: large and medium.
Please choose from the drop-down menu between the large format (26x17x6 cm), which houses the entire collection of 80 specimens, and the medium format (26x17x3), which houses 40 specimens, either from 1 to 40 or from 41 to 80.
Limited edition of 150. 
Each specimen is printed letterpress from handset foundry types. Created by the greatest type designers and cast between the 1900's and 1970's by the most notable foundries, these original types each represent the pinnacle of modern aesthetic.
Especially suited for advertising, they span from art nouveau to post-modern styles. 
These masterpieces continue to be protagonists of written communication and advertising, albeit in a digitized format.

This collectible series is printed letterpress from the precious original metal types, which are part of the historical assets of the Tallone Press (www.archiveofstyles.com): their sculpted physicality authentically conveys the quintessence of modernity, from Bauhaus to the most contemporary styles.
Specimens are printed on heavy weight fine papers, made by the most renowned European papermills: Fabriano, B.F.K. Rives, Magnani, Canson & Montgolfier, Hahnemühle, Favini, etc.
Specimens all have an original design: layouts and colors have been individually designed so as to convey the epoch and the mood of each type.
The collection is housed in folders (12x15cm), each including 4 specimens, and inserted in a slipcase and box custom made to an exact size (26x17cm), whose exteriors are covered with Ingres paper.
Titles and text on the box and folders are letterpress printed in original Triennale type, cast in 1933 in Milan, which is a symbol of Italian Rationalism, and in Echo type, cast in 1938 in Dresden. 
The photos below shows the hand typesetting of two of the specimens included in the collection: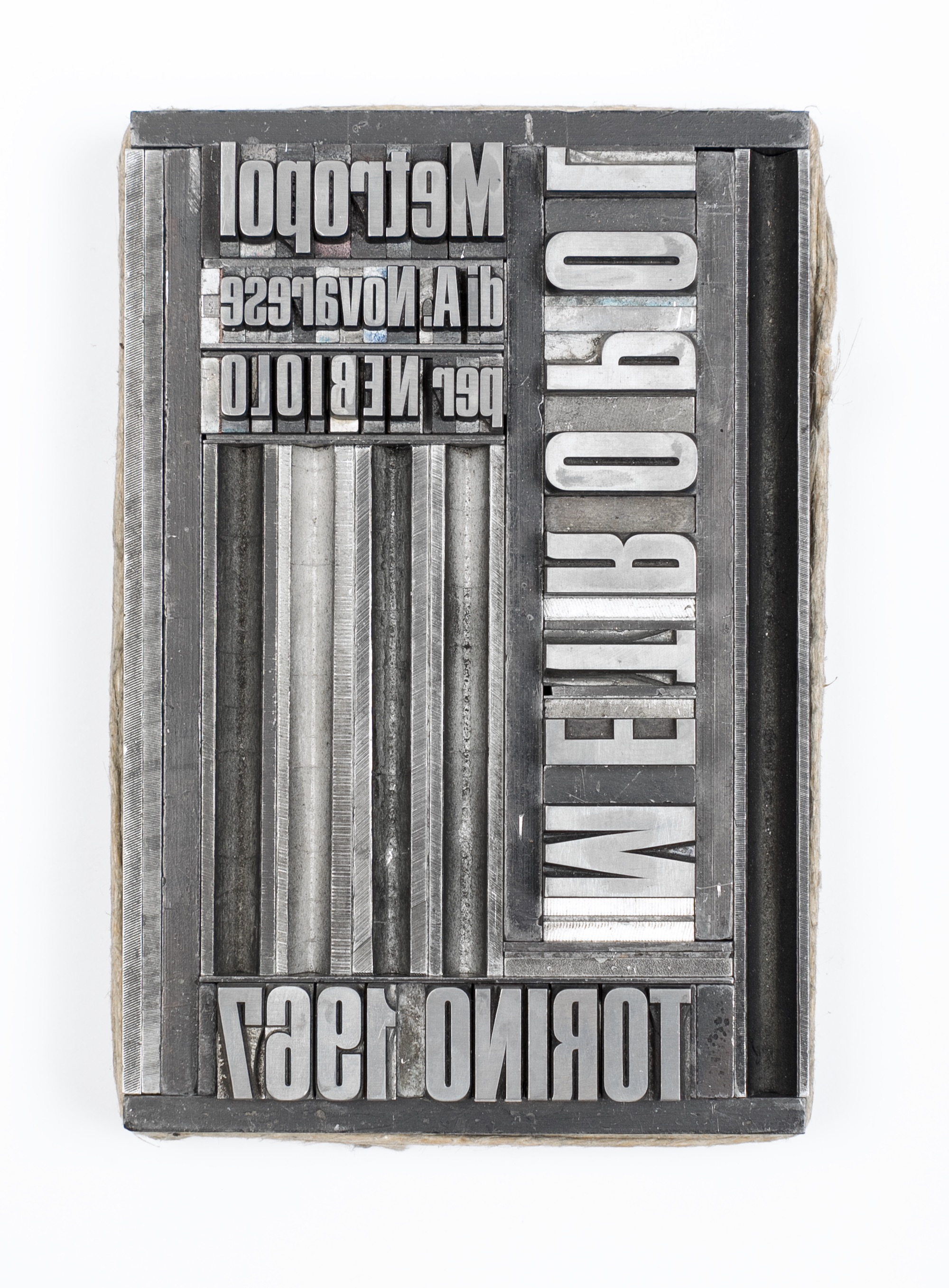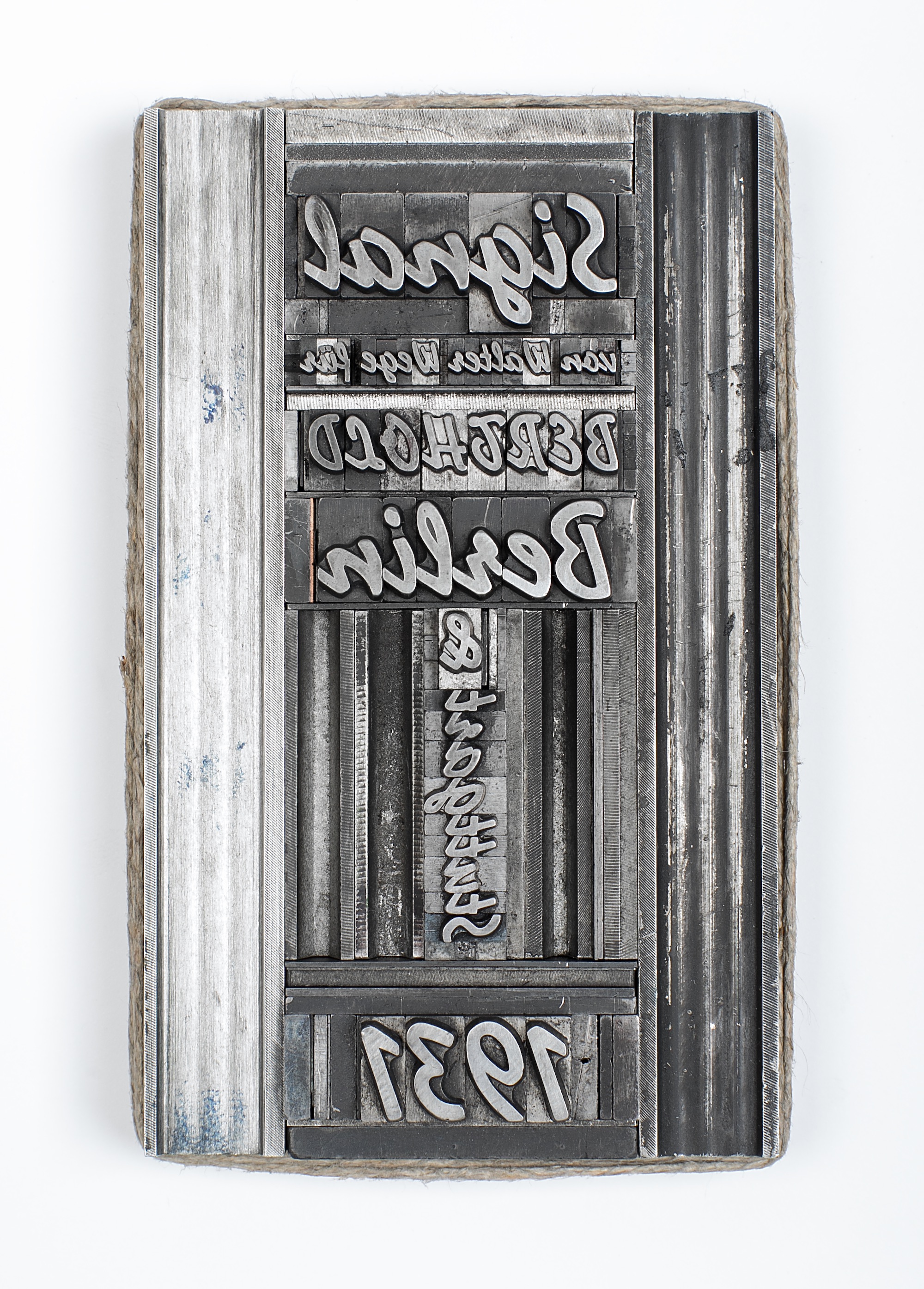 ***
After having described the timeless classics of type design through the Manuali Tipografici, and after having revived the Italian masterpieces of 20th-century type design through publications dedicated to Raffaello Bertieri, Giulio Da Milano, Alessandro Butti and Aldo Novarese, the Tallone Press now pays tribute to the masterpieces which represent the pinnacle of modern aesthetic.
***
Paper shades may vary from those shown in the images.
Data sheet
Size (cm)

26x17

Typefaces

Set by hand in original 20th-century foundry types.

Paper

Heavy weight acid-free fine paper (among which Fabriano, B.F.K. Rives, Magnani, Canson & Montgolfier)

Number of pages

Total print run

150

Weight (kg)

1,6