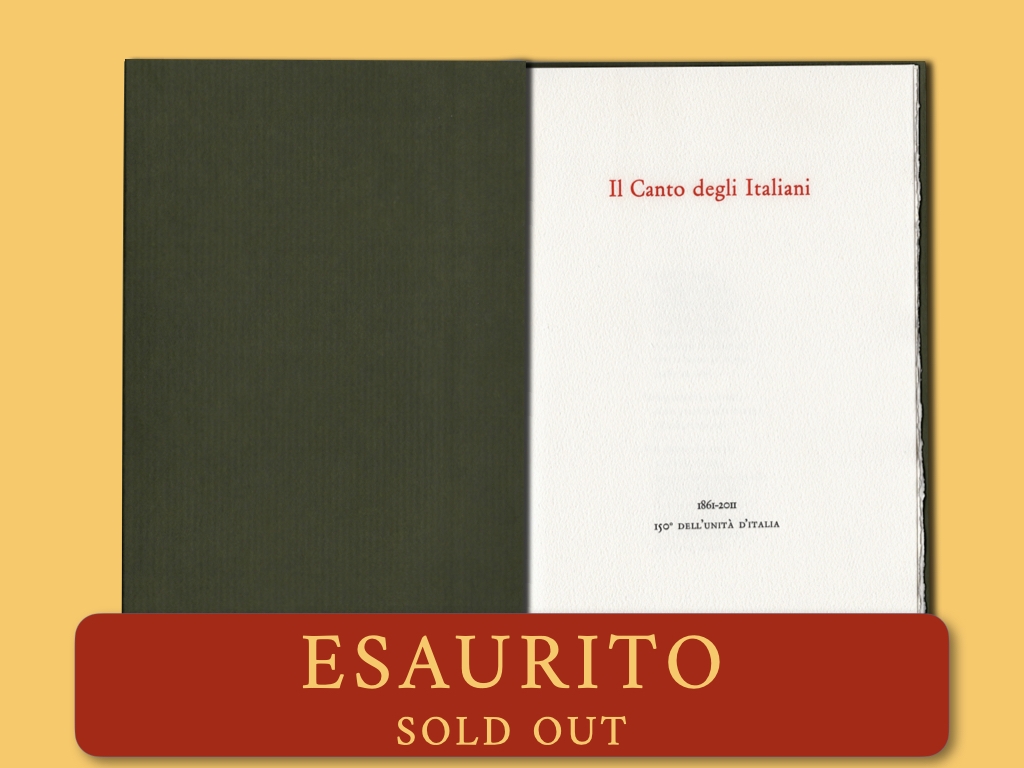  
IL CANTO DEGLI ITALIANI
Limited edition of 150 copies typeset by hand in movable types, letter by letter, and letterpress-printed.
The Italian national anthem and a portrait of the men who wrote it: Goffredo Mameli, Michele Novaro, and Lorenzo Valerio.
Complimentary gift wrapping and personalized message for the receiver available at checkout*
(*) no additional charge will be applied
Shipping costs calculated at checkout
Typeset by hand in italic 12pt Tallone, designed by Alberto Tallone and hand-cut on punches by Charles Malin in Paris.
Printed on very fine paper and sewn by hand, this collector's edition is handmade in the most ancient typographic studio in the world still in activity, where handmade bookmaking and modern aesthetic combine to give the best possible reading experience.
Tallone book is a sophisticated, valuable gift meant to last over time.
Neither monotype nor linotype are used. These typesetting systems from a keyboard are often passed off as manual typography. The Tallone Press also does not print from plastic plates derived from digital compositions.