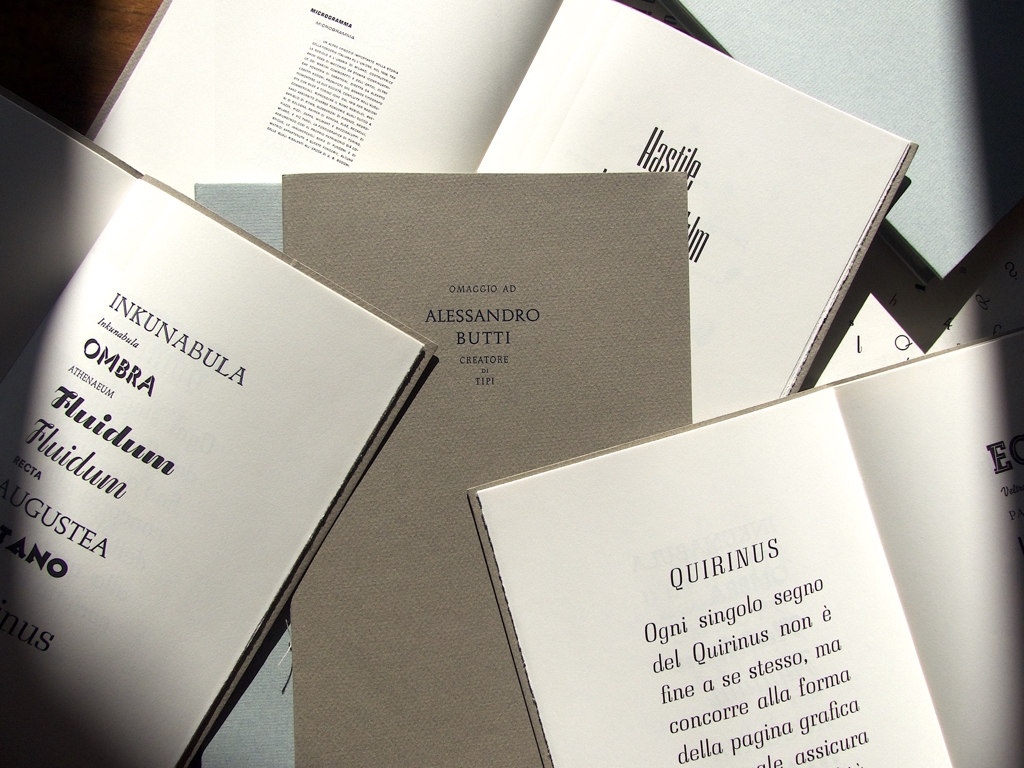  
Alessandro Butti creatore di tipi
Limited edition of 300 copies typeset by hand in movable types and letterpress-printed. 
First and comprehensive tribute to the most prominent Italian type designer in the period 1930-1950s and his very successful types. 
Complimentary gift wrapping and personalized message for the receiver available at checkout*
(*) no additional charge will be applied
Shipping costs calculated at checkout
A 20-pages paper-bound signature in a separate folder.
This booklet was typeset by hand
 in the original foundry types cast by Nebiolo Foundry in the 1930s-1950s, and letterpress-printed on Magnani cotton paper made in Pescia, Tuscany.
This publication includes all the types Butti designed: Quirinus, Fluidum, Hastile, Athenaeum, Augustea, Microgramma, Rondine, Landi Echo, Cicogna, Normandia, Titano, Semplicità, Ruano e Paganini (the latter two designed in collaboration with Raffaello Bertieri).
This photo below shows the tiny Microgramma types: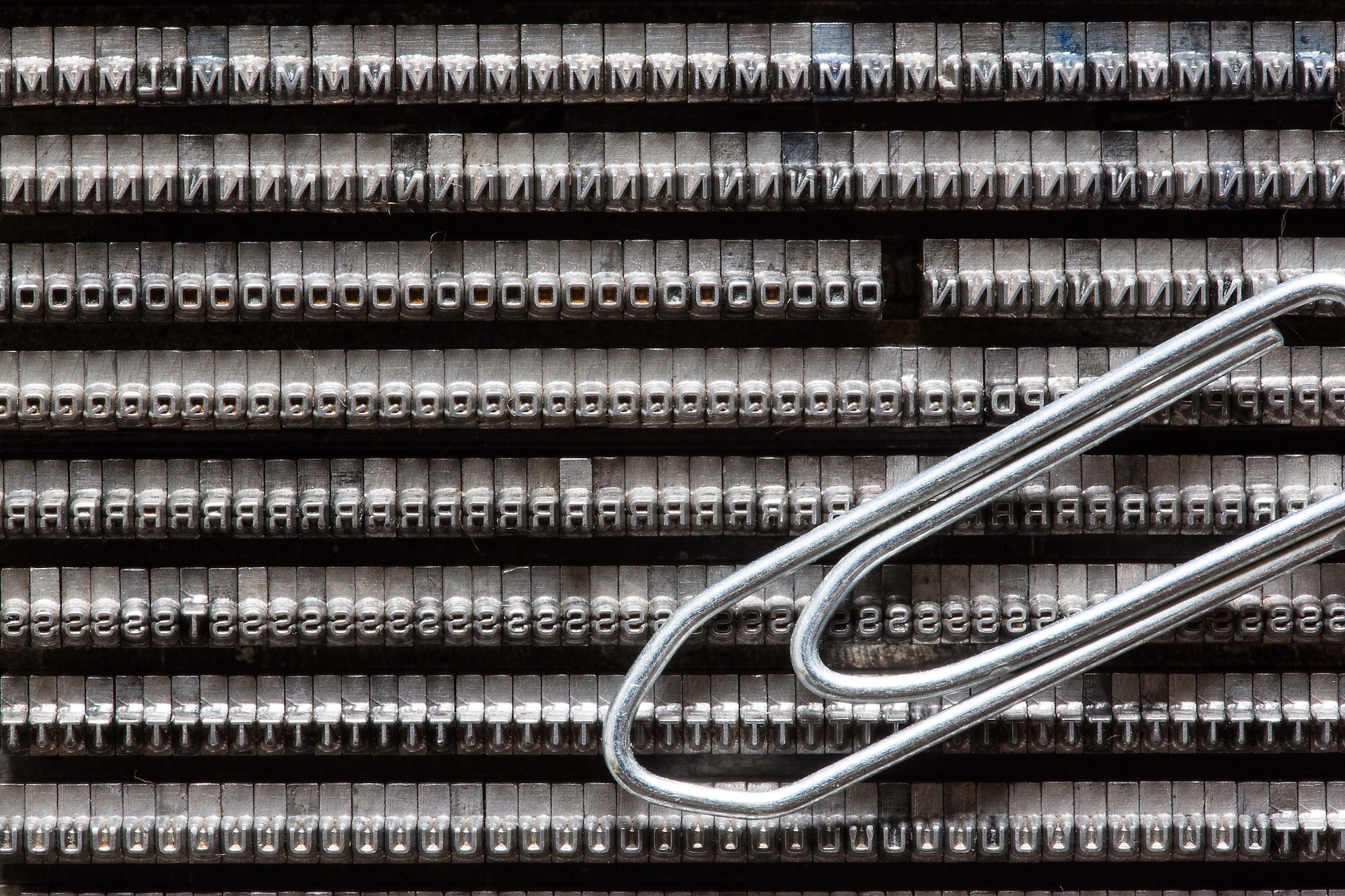 This booklet gave a decisive contribution to bringing Butti's masterpieces, for far too long unjustly neglected, back to the limelight. 
This booklet is presented in paper wrappers with a hardcover chemise.
Tallone books are strictly handmade according to the highest tradition of manual typography, fine printing and handmade bookmaking, and are meant to last. 
Tallone collectible books are a symbol of the so-called 'Made in Italy': the Tallone Press production is the only one in the world entirely typeset by hand and totally handmade in an ancient printing shop founded in the 18th century, which has been continuously functioning ever since.
Data sheet
Size (cm)

18x27

Typefaces

Typeset by hand in original 1930-1950s types, among which Quirinus, Fluidum, Hastile, Athenaeum, Augustea, Microgramma.

Paper

Magnani paper made in Pescia, Tuscany

Number of pages

20

Total print run

300

Weight (kg)

0,5