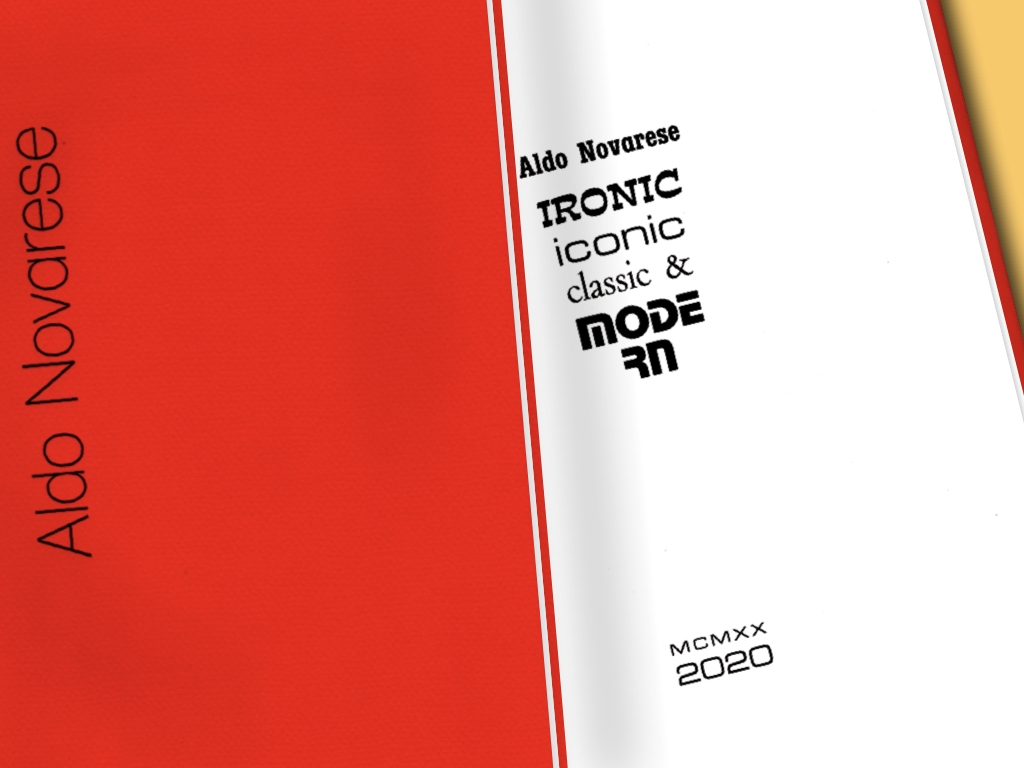  
Aldo Novarese
Limited edition of 50 numbered copies typeset by hand in movable types, letter by letter, and letterpress-printed.
This booklet is a homage to Italian type designer Aldo Novarese in the centenary of his birth (1920-2020). It has been typeset by hand in types he designed, which were cast by Nebiolo Foundry in Turin. 
Complimentary gift wrapping and personalized message for the receiver available at checkout*
(*) no additional charge will be applied
Shipping costs calculated at checkout
Print-run of 50 numbered copies letterpress-printed on Magnani paper made in Tuscany. Moreover, copies are included as an insert (not numbered) in the English magazine Matrix no.36.
Booklet in the 8vo format (18x27cm) of 8 pages typeset by hand in the following types: Dattilo, Estro, Eurostile, Garaldus, Stop, Egizio, Forma, which were designed by Aldo Novarese and cast by Nebiolo.
The comunicative strength of Novarese's types and the success they gained internationally are superfluous to comment: makes adding comments superfluous: they are therefore the only protagonists of this booklet since they stand out on the page with their own intrinsic eloquence.
The booklet is housed in a hand-made slipcase.
After having described the timeless classics of type design through the "Manuali Tipografici", and after having revived the Italian masterpieces of 20th-century type design through publications dedicated to Raffaello Bertieri, Giulio Da Milano, and Alessandro Butti, through the current publication the Tallone Press now expands its investigation into aesthetics.

***
Printed on very fine paper and sewn by hand, this collector's edition is a sophisticated gift meant to last over time and designed to give the best reading experience possible.
It is handmade in the most ancient typographic studio in the world still in activity, where handmade bookmaking and continue aesthetic research combine to give each book a unique design, never repeated in standard book series.
Neither monotype nor linotype are used. These typesetting systems from a keyboard are often passed off as manual typography. The Tallone Press also does not print from plastic plates derived from digital compositions. 
Data sheet
Typefaces

Dattilo, Estro, Eurostile, Garaldus, Stop, Egizio, Forma

Paper

Magnani paper made in Tuscany

Number of pages

8

Total print run

50

Weight (kg)

0,4