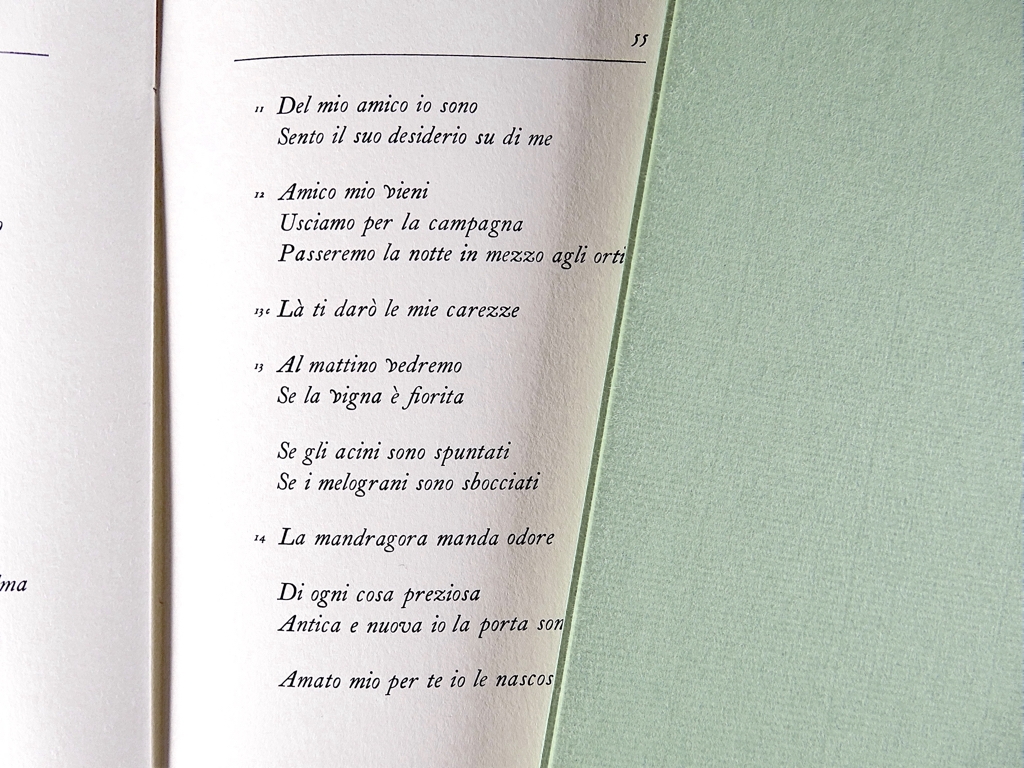  
Il Cantico dei Cantici
Limited edition of 122 copies typeset by hand in movable types, letter by letter, and letterpress-printed.
Famous love poem from the Bible in the form of a dialogue between a young woman and her lover. 
Complimentary gift wrapping and personalized message for the receiver available at checkout*
(*) no additional charge will be applied
Shipping costs calculated at checkout
This is one of 122 numbered copies letterpress-printed on pure cotton Magnani, hand-made in Pescia, Tuscany.
Caslon type used for the hand typesetting (©photo Ottavio Atti):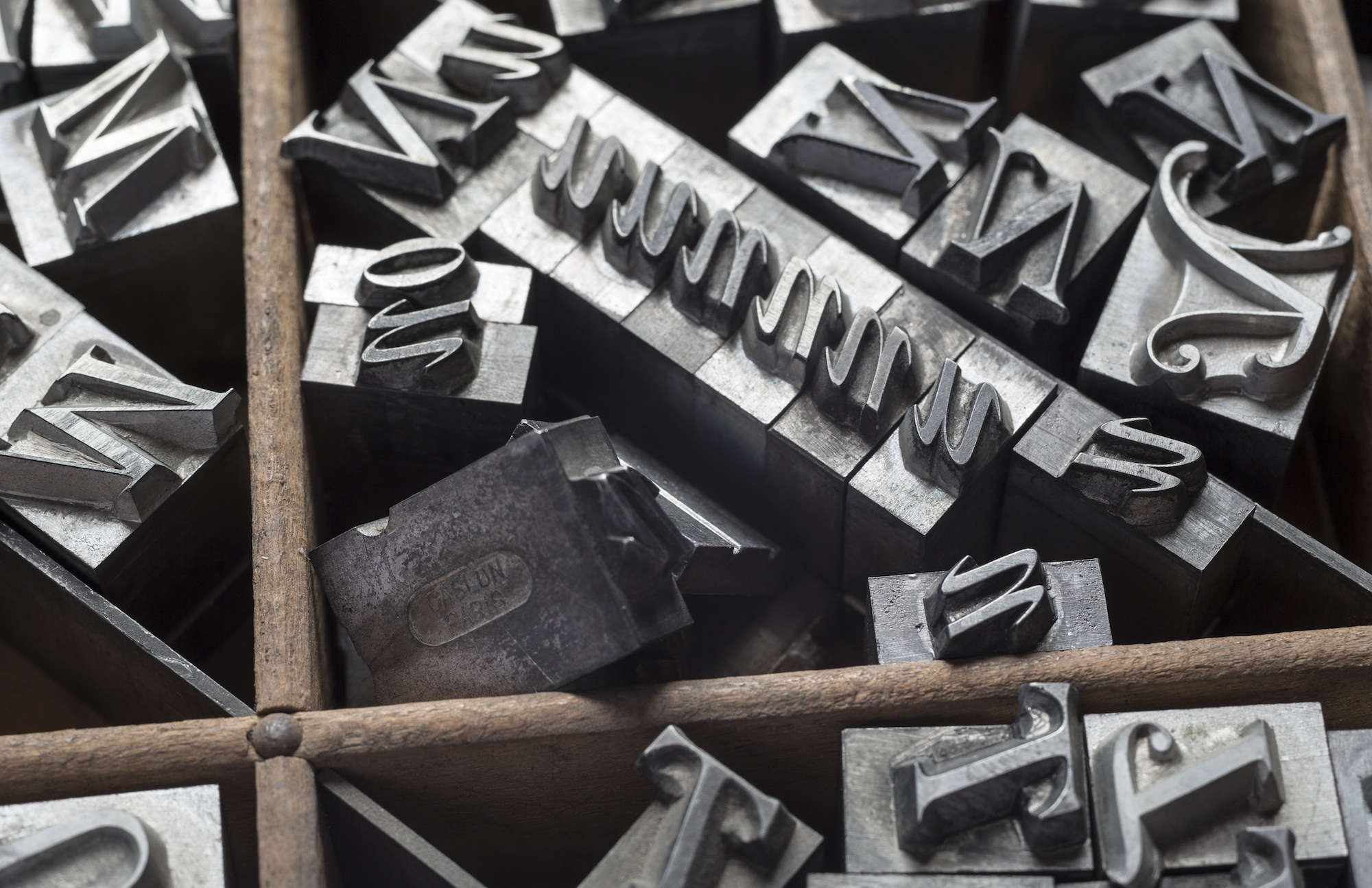 Italian edition.
The "Song of Songs" or "Song of Solomon", known also as "Canticle of Canticles", is a book of both the Christian and Hebrew Bible. It is a love poem in the form of a dialogue between a young woman and her lover. A third part, or chorus, occasionally addresses the lovers.
Italian translation by Guido Ceronetti, made expressly for this edition.
Volume in 8vo oblong format of 100 pages typeset by hand in original Caslon type. The steel punches of this precious and rare type were hand-cut by William Caslon in London in the first half of the 18th century. These types are part of the original equipment of Tallone's typographic studio, which has been continuously in operation since the 18th century.
***
Add a personalized message for the receiver of your gift. We will print it beautifully, for free, and ship the gift and the message directly to the receiver's address. 
***
A total of 496 numbered copies have been printed, of which:
- 356 copies on pure cotton paper made in Sicily;
- 122 copies on pure cotton Magnani, hand-made in Pescia, Tuscany;
- 18 copies on Chinese hand-made paper;
- 5 copies on cream-color laid paper made in Fabriano in the 1960s.
The volume is housed in a hand-made slipcase and box, custom made to an exact size, whose exteriors are covered with Ingres paper. The book title is letterpress-printed on the slipcase's spine.
***
The number of movable types handled for the typesetting of this book, makes it an exceptional endeavor in contemporary fine printing.
Printed on very fine paper and sewn by hand, this collector's edition is a sophisticated gift meant to last over time and designed to give the best reading experience possible.
This edition is part of the collections of major libraries, in Italy and abroad.
Neither monotype nor linotype are used. These typesetting systems from a keyboard are often passed off as manual typography. The Tallone Press also does not print from plastic plates derived from digital compositions.
At Tallone Press, handmade bookmaking and aesthetic research combine to give each book a unique design, which is never repeated.
Data sheet
Size (cm)

12x26

Typefaces

Entirely typeset by hand in Caslon type, cut by William Caslon on steel punches in the first half of the 18th century, and cast in the original matrices of the time.

Paper

Paper made in Sicily.

Number of pages

100

Total print run

356

Weight (kg)

1