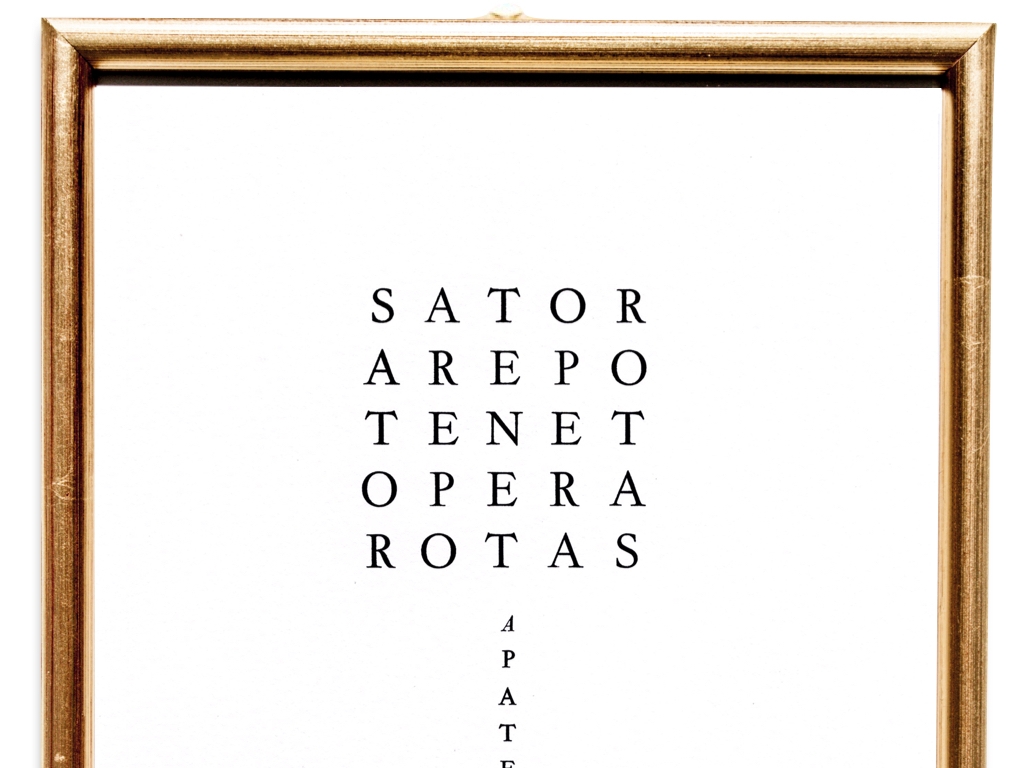  
Sator Arepo
The
renowned Christian palindrome, which hides the "Our Father" prayer, which became a powerful talisman during Middle Ages, and was found engraved all across the continent, from England to Syria.
Broadsheet typeset by hand in movable types, printed letterpress on cotton paper made in Tuscany.
Complimentary gift wrapping and personalized message for the receiver available at checkout*
(*) no additional charge will be applied
Shipping costs calculated at checkout
Double-face, glass and wood frame with a single hook for vertical hanging. The frame is gilded with genuine gold leaf.

Size: (27x18 cm) 
This sonnet has been typeset by hand in original 24-pt Tallone type. The steel punches of this type were hand-cut by Charles  Malin in Paris in 1949, under the supervision of Alberto Tallone, designer of this type: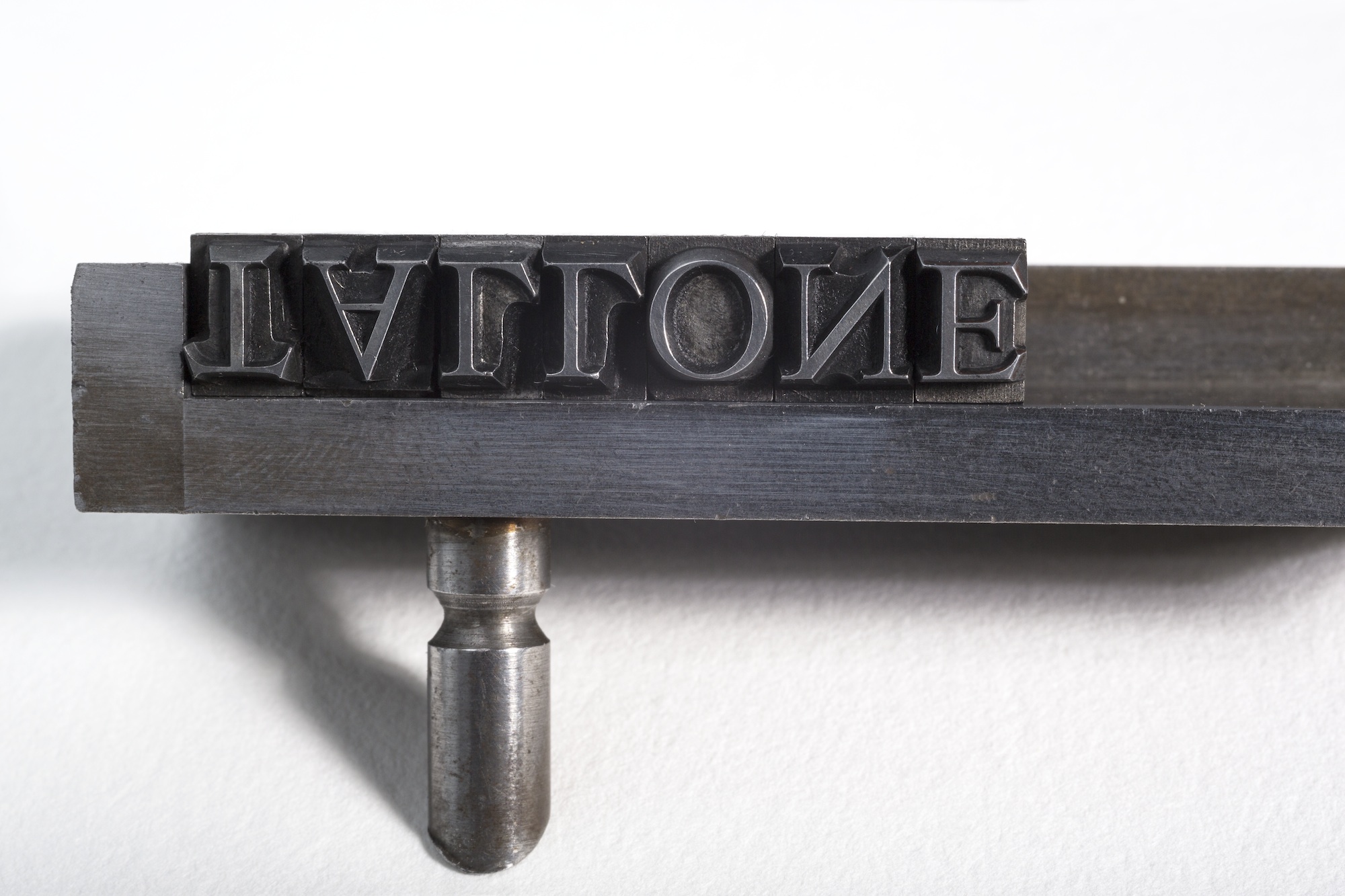 Printed letterpress on pure-cotton Magnani paper, mould-made in Pescia, Tuscany.
***
Add a personalized message for the receiver of your gift. We will print it beautifully, for free, and ship the gift and the message directly to the receiver's address.
***
Printed on very fine paper
,
this broadsheet is a sophisticated gift meant to last over time.
Tallone's typographic studio has been continuously in operation since the 18th 

 

century, and its vast endowment of original foundry types and presses is still in use. Neither monotype nor linotype are used. These typesetting systems from a keyboard are often passed off as manual typography. The Tallone Press also does not print from plastic plates derived from digital compositions.