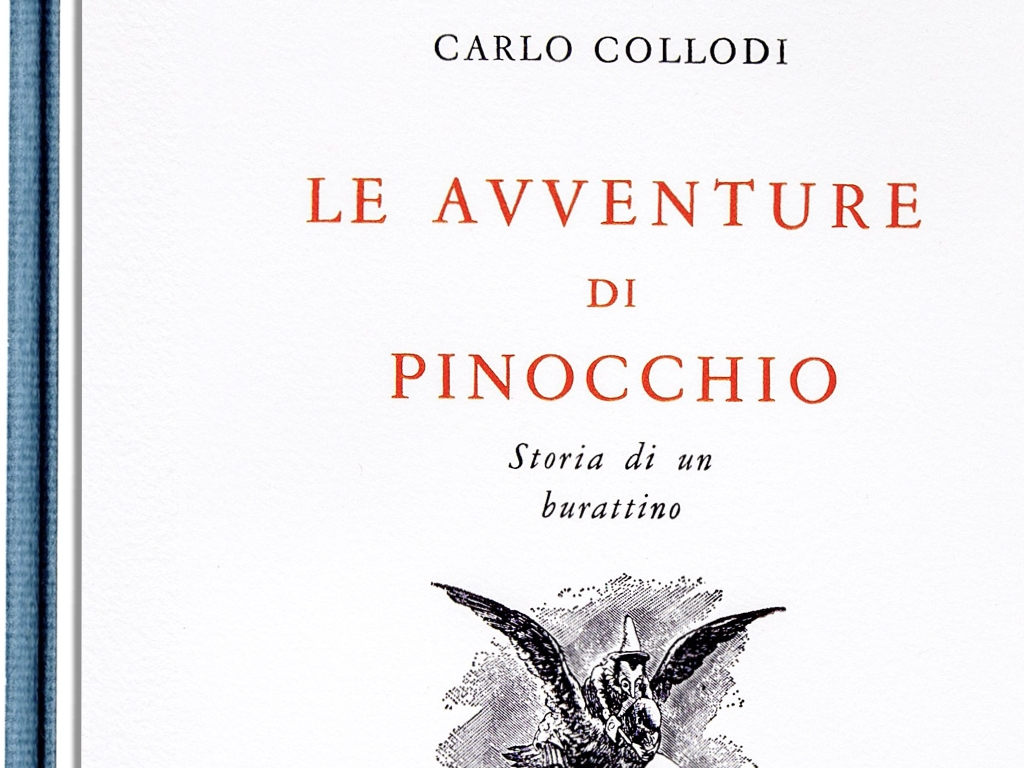  
Le avventure di Pinocchio - Carlo Collodi
Limited edition of 190 copies typeset by hand in movable types, letter by letter, and letterpress-printed on   light-blue pure-cotton paper, whose color evokes the Blue Fairy.
The most famous Italian novel.
Complimentary gift wrapping and personalized message for the receiver available at checkout*
(*) no additional charge will be applied
Shipping costs calculated at checkout
Limited print run of 190 copies on light-blue pure-cotton paper, made in Sicily expressly for this edition. The color of this paper is meant to evoke the Fairy with turquoise hair, who helps Pinocchio in his adventures.
The text followed is that of the first edition of 1883, the only one certainly approved by the author. 
Postfaces by Marino Parenti, Piero Scapecchi and Lorenzo Poggi.
Volume in 8vo format of 326 pages typeset by hand handling 420 thousands 14-point Garamond types, engraved by Henri Parmentier in 1910 and cast by Deberny et Peignot in Paris. It is considered one of the most beautiful Garamond renderings.
***
The number of movable types handled for the typesetting of this book, make it an exceptional endeavor in the contemporary printing scene. 
Printed on very fine paper and sewn by hand, this edition is handmade in the most ancient typographic studio in the world still in activity, where tradition and modern aesthetic combine to give the best possible reading experience.
Neither monotype nor linotype are used. Tallone Press also do not print from plastic plates (photopolymer), which are derived from digital compositions. These typesetting systems from a keyboard are improperly passed off as manual typography.
***
Besides these 190 copies, 260 copies have been printed on papers made in Pescia, Tuscany, of which Collodi is a hamlet. The author, Carlo Lorenzini, took his pen name after this hamlet (images and prices on request).
The volume is housed in a hand-made slipcase and box, custom made to an exact size, whose exteriors are covered with Ingres paper. The book title is letterpress-printed on the slipcase's spine.
Data sheet
Size (cm)

Typefaces

Paper

Number of pages

Total print run

Weight (kg)