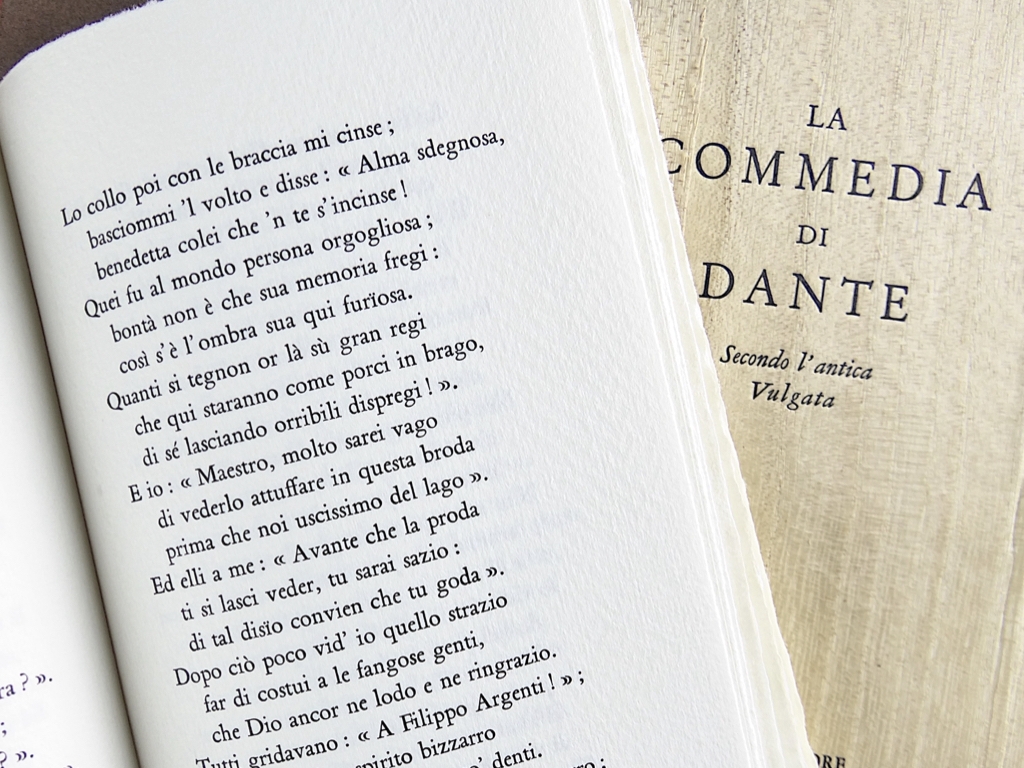  
La commedia - Dante Alighieri
Over a million types were used for the hand typesetting of this edition, which stands as a unique achievement in contemporary printing.
Limited edition of 209 numbered copies. An edition in 3 volumes (Inferno, Purgatorio, Paradiso) housed in a handmade box.
Italian edition.
Complimentary gift wrapping and personalized message for the receiver available at checkout*
(*) no additional charge will be applied
Shipping costs calculated at checkout
A detail of the type case used for the hand typesetting of this edition: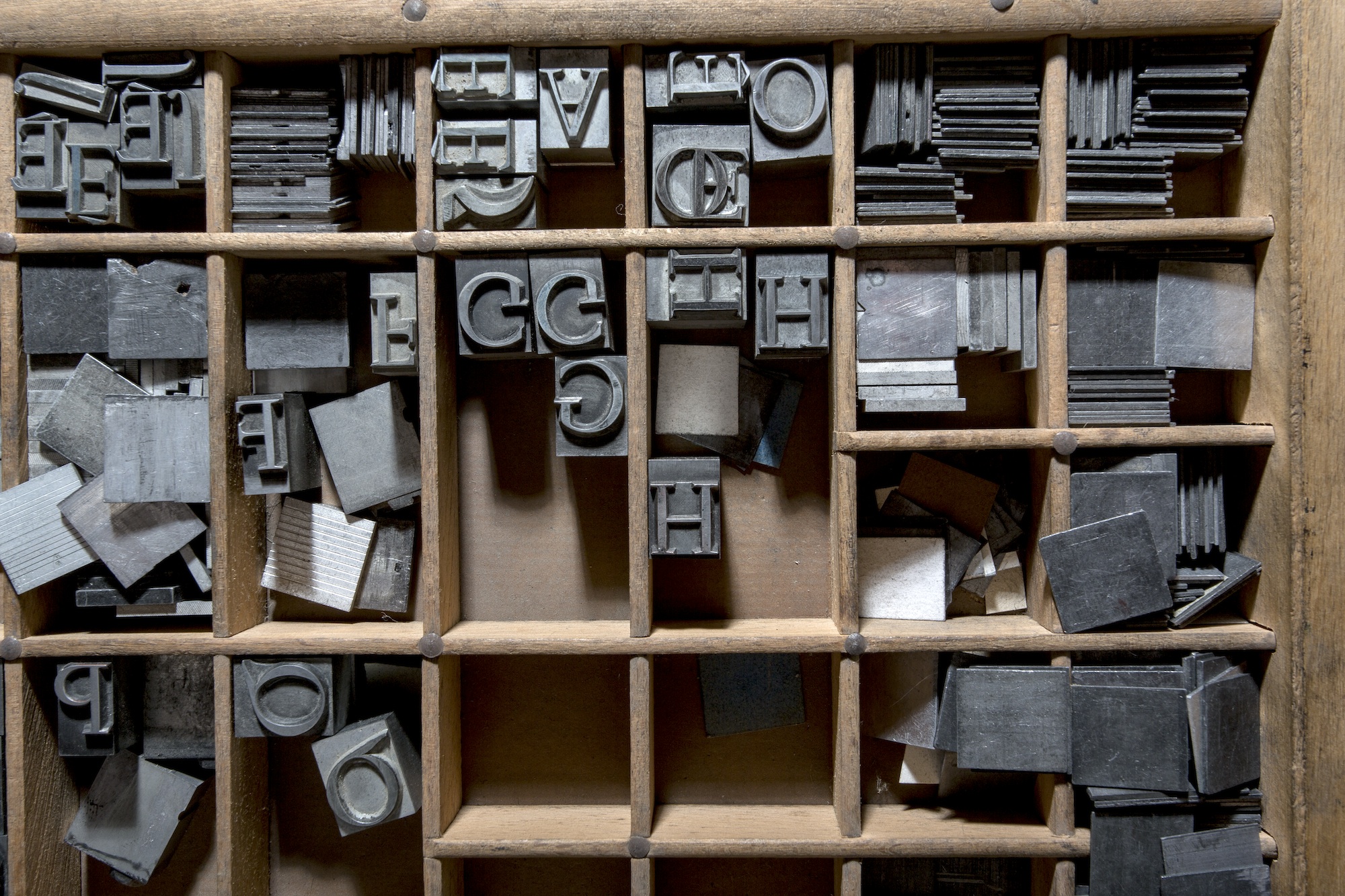 This is one of 209 numbered copies letterpress-printed on Amatruda cotton paper made in Amalfi. 
***
Three volumes in 24mo format (11x18cm) which add up to 740 pages, entirely typeset by hand in 10-point Roman Garamond type. This typeface was cut by Henri Parmentier in 1914 and cast by Deberny & Peignot in Paris. 
In particular, 600 thousands types were used for setting the whole text in three successive tranches. After printing, those same types were distributed back into the type cases, meaning that 1,200,000 types were handled for this edition.
Afterword by Francesco Mazzoni were handset in 8-point Garamond. The short synopses which open each canto were handset in 6-point Italic Garamond.
Text edited by Francesco Mazzoni, based on Giorgio Petrocchi's studies for the Società Dantesca Italiana.
***
The volume is housed in a hand-made slipcase and box, custom made to an exact size, whose exteriors are covered with Ingres paper. The book title is letterpress-printed on the slipcase's spine.
***
This edition was printed in 409 numbered copied, of which:
. 209 printed on Amatruda cotton paper;
. 200 printed on Magnani cotton paper made in Pescia, Tuscany (no more available).
***
The number of movable types handled for the typesetting of this book, makes it an exceptional endeavor in contemporary fine printing.
Printed on very fine paper and sewn by hand, this collector's edition is a sophisticated gift meant to last over time and designed to give the best reading experience possible.
It is handmade in the most ancient typographic studio in the world still in activity, where handmade bookmaking and continue aesthetic research combine to give each book a unique design, never repeated in standard book series.
Neither monotype nor linotype are used. These typesetting systems from a keyboard are often passed off as manual typography. The Tallone Press also does not print from plastic plates derived from digital compositions.
Data sheet
Size (cm)

11x14

Typefaces

entirely typeset by hand in 10-point Roman Garamond type. This typeface was cut by Henri Parmentier in 1914 and cast by Deberny & Peignot in Paris. Afterword by Francesco Mazzoni set in 8-point Garamond. The short synopses which open each canto are set in

Paper

Amatruda paper made of cotton in Amalfi.

Number of pages

740

Total print run

Weight (kg)

1,3