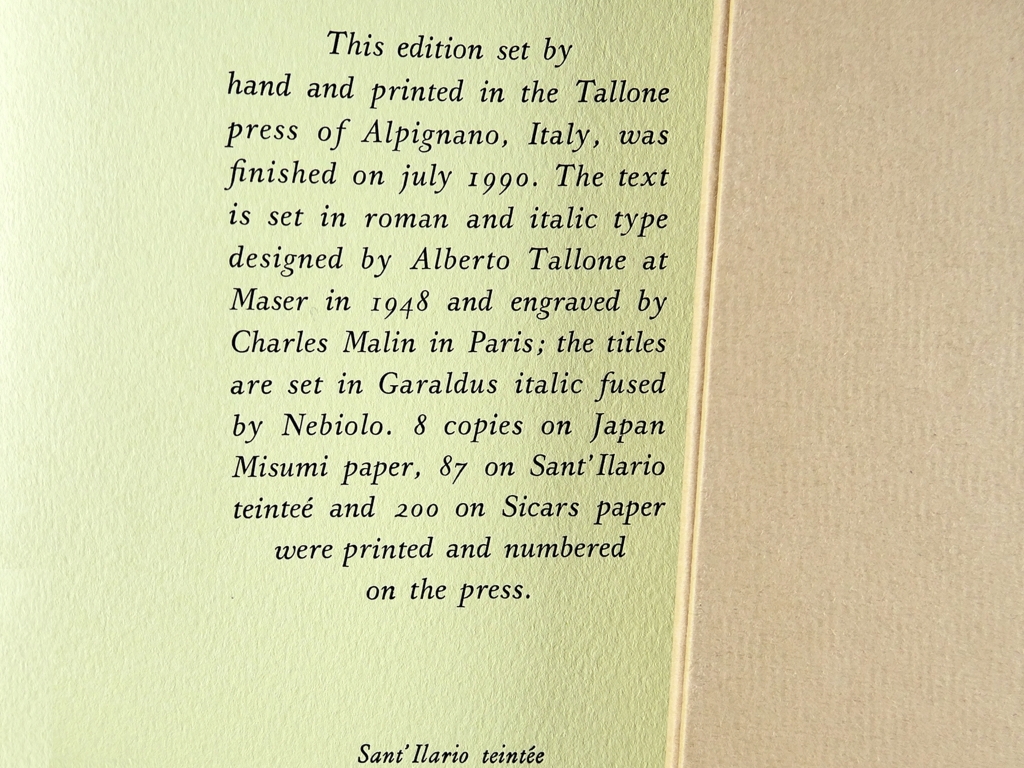  
SUMMARY - Pablo Neruda
Twenty poems which depict salient experiences occurred in the childhood and youth of the Poet:(his birth; the first voyage; his step-mother; his father; his first time at sea; …)
Limited edition of copies typeset by hand in movable types, letter by letter, and letterpress-printed.
Complimentary gift wrapping and personalized message for the receiver available at checkout*
(*) no additional charge will be applied
Shipping costs calculated at checkout
This is one of 87 numbered copies letterpress printed on cotton Magnani paper made in Tuscany.
English edition. 
The poems are the following: Birth, First voyage, La mamadre, The father, The first sea, The southern land, Winter school, Sex, Poetry, Shyness, The Pachecos, The lake of swans, The lost child, The human condition, Injustice, The abandoned, Superstitions, Books, The nocturnal train, The pension of Maruri Street. 
Introduction by Pablo Neruda, written in 1962 while sending these inedited poems to Alberto Tallone, who published them in first edition in 1963. 
***
Pablo Neruda and Alberto Tallone (1964):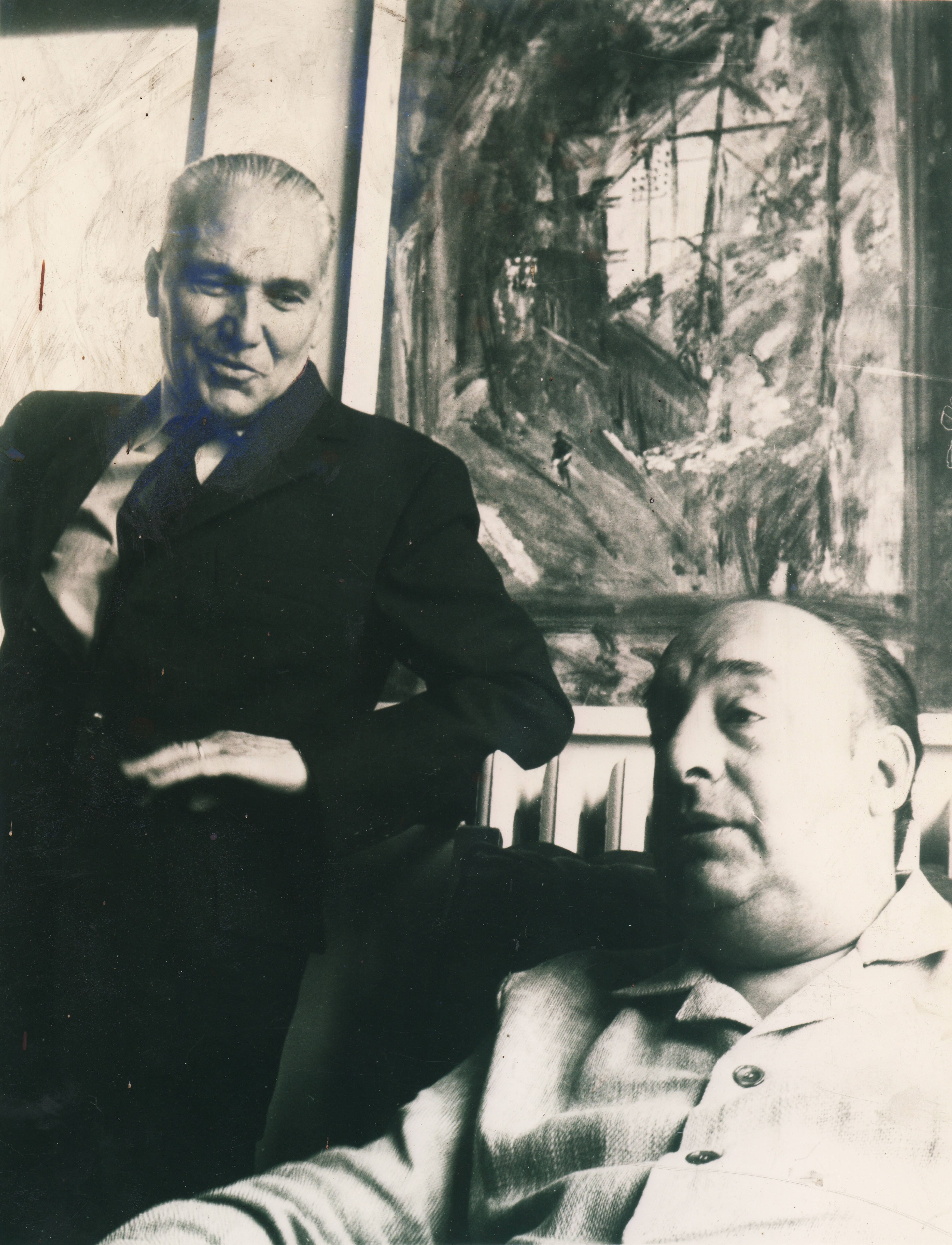 English translation from Spanish by Cosimo Corsano. Closing notes and Pablo Neruda's biography by Giuseppe Bellini. 
With the following letter (March 19, 1972) Neruda sent his Discurso to Tallone, who printed it in first edition later on that same year: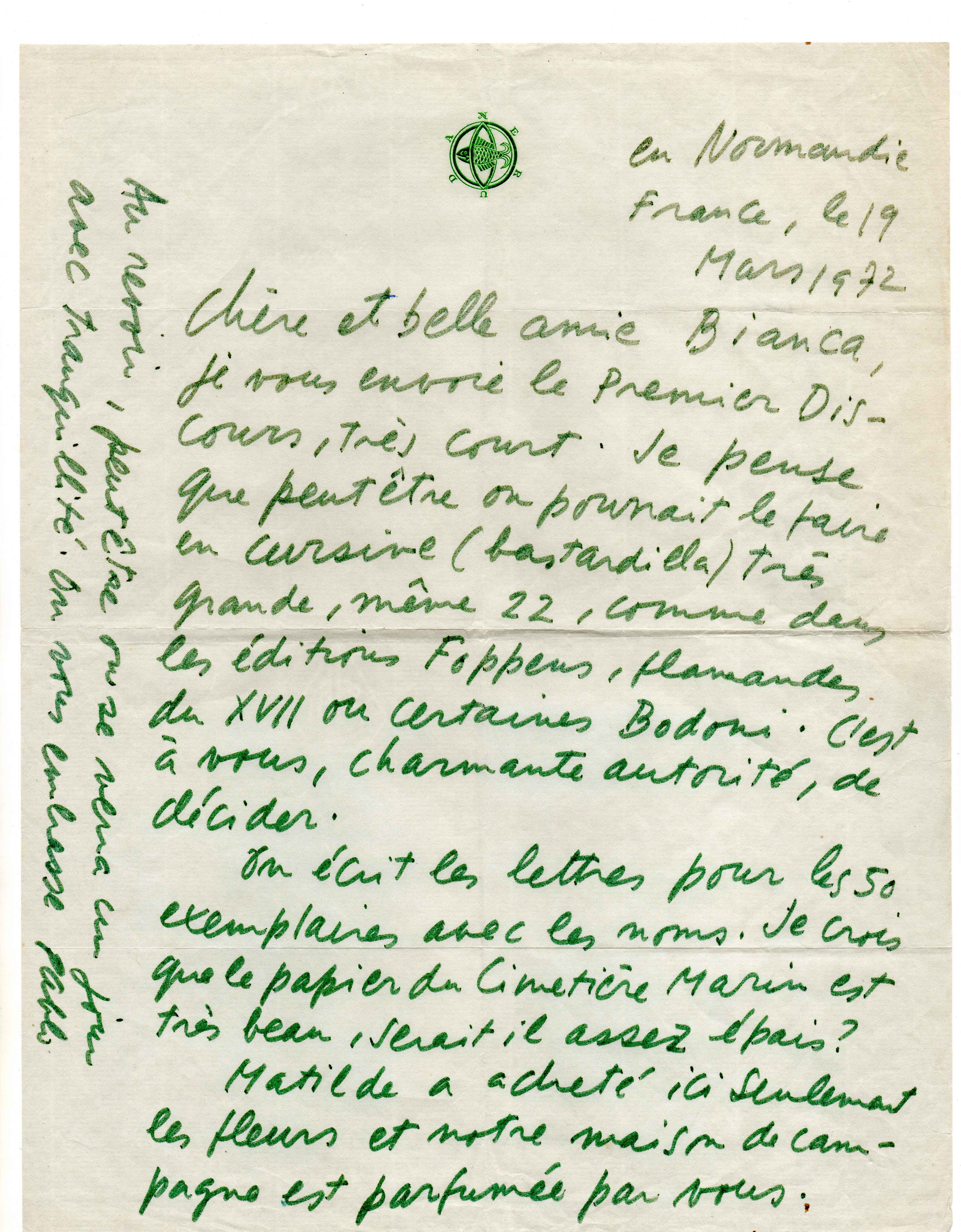 Volume in 8vo format of 138 pages typeset by hand in the Tallone types, designed by Alberto Tallone, cut by Charles Malin in Paris and cast by Radiguer. 
The volume is housed in a hand-made slipcase and box, custom made to an exact size, whose exteriors are covered with Ingres paper. The book title is letterpress-printed on the slipcase's spine.
A total of 295 numbered copies were printed, of which:
- 200 printed on laid cotton paper made in Sicily.
- 87 printed on tinted-color Sant'Ilario cotton paper made in Tuscany.
- 8 printed on Misumi paper handmade in Japan (sold out).
***
The number of movable types handled for the typesetting of this book, makes it an exceptional endeavor in contemporary fine printing.
Printed on very fine paper and sewn by hand, this collector's edition is a sophisticated gift meant to last over time and designed to give the best reading experience possible.
It is handmade in the most ancient typographic studio in the world still in activity, where handmade bookmaking and continue aesthetic research combine to give each book a unique design, never repeated in standard book series.
Neither monotype nor linotype are used. These typesetting systems from a keyboard are often passed off as manual typography. The Tallone Press also does not print from plastic plates derived from digital compositions.